$2.99
Publisher:

Xplicit Press

Edition:

1

Available in:

Kindle, ePub

ISBN:

978-1-62327-437-5
Amazon Kindle
Google Play
B&N Nook
Animalistic Desires 7: All Tied Up is a Paranormal Erotica, Action & Adventure Erotica, Couple's Erotica, and Fantasy Erotica short story – M/F. This erotica short story contains explicit content, erotic situations, graphic language and is suitable for readers 18 and over.
Bailey and Draven just can't get enough of each other. Their bond strengthens every day, and Bailey sometimes struggles to get used to her new powers. As her insatiable sexual appetite flares up again, Draven gets an idea to try something new. Bailey readily submits as he ties her down to the bed and makes his way with her.
But as things seem to be going well, Draven is still worried about her. He is beginning to think of the future with her and about the things he must teach her about being Trigarian. He has even thought about their future children. But first, he needs to know that Bailey is safe. His plans to visit the elders have been delayed again, but he is more resolved than ever that they must go, and soon.
Meanwhile, Draven still has not heard from the men he sent after Alverez. When he calls in to headquarters in the morning, there is no answer. He tells himself that it's nothing and that his team is likely asleep, but it's one more loose end hanging over his head.
Available on Kindle, Nook, Apple & Android Devices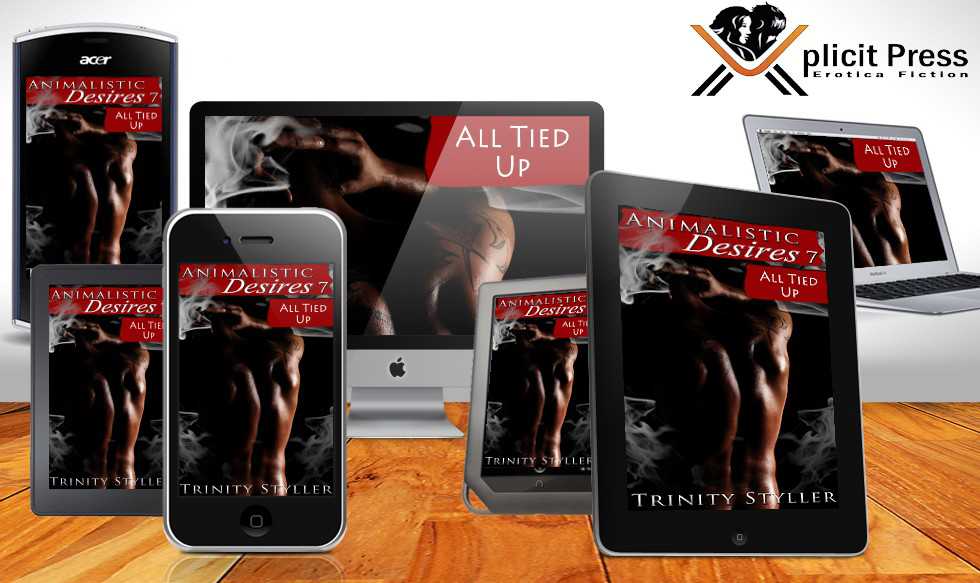 Purchase From Retailers Below:
Amazon Kindle
B&N Nook
Smashwords
Apple iBooks
Google Play
Kobo